Palisades Tahoe
United States
Located on the California/Nevada border, Lake Tahoe is home to 24 ski slopes. Palisades Tahoe, on the east side of the lake, is one of them. Guests can enjoy 2,500 acres of skiable terrain and 270 different slopes between Palisades Tahoe and the Alpine Meadows mountains. A favorite amongst advanced skiers for its challenging slopes, Lake Tahoe became famous in 1960 when it hosted the Olympics. Its European-like village is considered a nightlife hotspot during the California winter.
SEASON
Northern Hemisphere January to May
MONTAIN
Base - 6,200 feet
Top - 9,050 feet
SERVICES

Day Care For Little Ones

Dogsled

Gourmet Restaurant

Historic Museum

Night Skiing

Shopping Area

Ski School

Snowpark

Tubing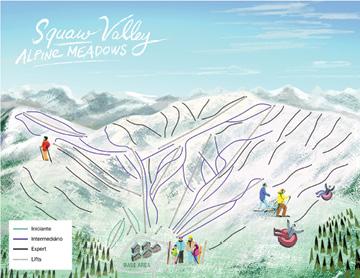 RESTAURANTS
The Arcs, in Squaw Valley, serves international fare. The Terrace serves local dishes. The Chalet, in Alpine Meadows, is built like a Bavarian beer garden, and serves raclette, sandwiches, and beer. In the village, try Plumpjack Cafe, Six Peaks Grille, Ristorante Montagna, and Graham's in Sqaw Valley.
THINGS TO DO
Snow shoe trails, Nordic skiing, ice skating, snowmobile rides, dog sledding, and tubing. There's also a rock climbing wall and a yoga studio.
FOR KIDS
Kids can go on mini snowmobile rides, ice skating, Sky Jump, and play in the Kid's Crafts & Game Room.
SHOPPING
Stores such as Oakley, Patagonia, and North Face are in the village.
NIGHT LIFE
Le Chamois and KT Base Bar host the busiest après-skis. Other bars include The Slot, Rocker, and Ice Bar.
EQUIPMENT RENTALS
The main rental shops are are the base of the mountain, facing the lifts.
SKI SCHOOL
Visitors can take lessons on either mountain, and students have priority access on lifts. There are also performance clinics for advanced skiers wishing to participate in marathons or competitions.
HOW TO GET HERE
Reno Airport: 48 miles
MAP
Lodging Options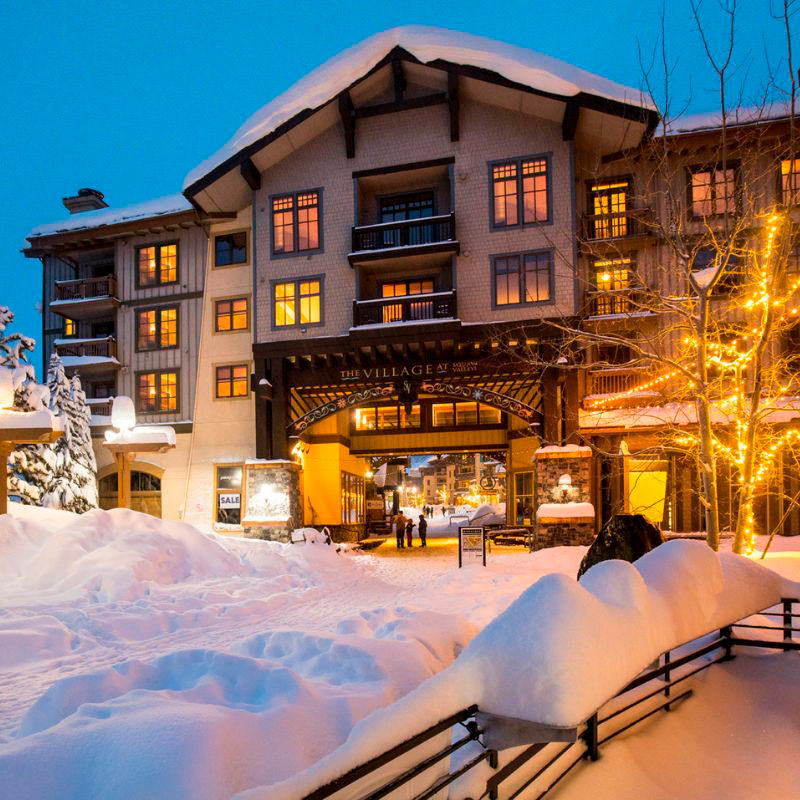 Located in the village of Lake Tahoe, The Village At Squaw Valley Lodging has 300 rooms and suites, including 170 apartments fully equipped with kitchen, fireplace, living room, washer and dryer. There are seven types of residences, ranging from standard room to apartments with three suites.
Other ski resorts