Heavenly
United States
On the border between Nevada and California, Heavenly has sweet slopes, incredible views and an intense nightlife. With peaks that rise to more than 9,800 feet, Heavenly offers some of the most picturesque descents in the United States, with dependably sunny days and beautiful views of the blue waters of Lake Tahoe – the largest continental alpine lake in the country, occupying an area of almost 200 square miles. Nestled in the friendly city of South Lake Tahoe, home to a number of restaurants and shops, Heavenly is one of the largest ski resorts in California. Off-piste skiing is famous here, especially in the Mott and Killbrew Canyons. Activities like zip lines, roller coasters and snowmobile tours in scenic places like Zephyr Cove add an adrenaline boost to the days. And nights are non-stop, with craft breweries, electronic music clubs and 24-hour casinos.
SEASON
Northern Hemisphere December to May
MONTAIN
Base - 6,541 ft
Top - 10,067 ft
SERVICES

Back Country Skiing

Bar

Big Gondola > 10

Casino

Day Care For Little Ones

Disco

Dogsled

Ice Skating

Kids Ski School Facilities

Ski School

Snowpark

Tubing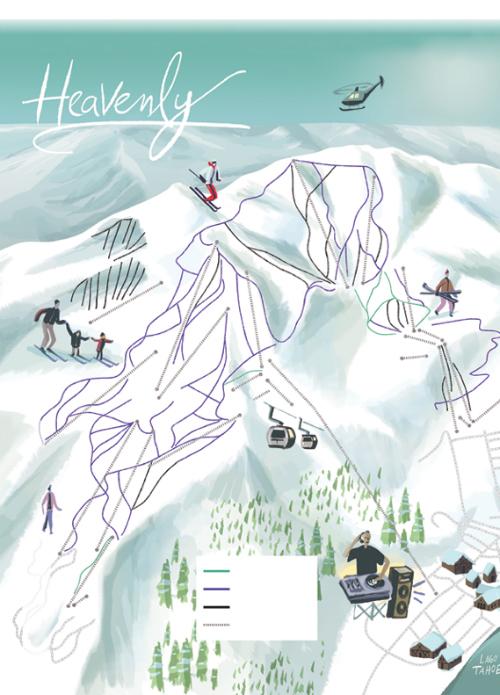 GASTRONOMY
At the village: The Lake House serves gourmet dishes in an unpretentious setting, Jimmy's uses local California ingredients and Cafe Fiore prepares Italian recipes. For a change on the mountain menu, check out The Naked Fish, which creates assorted sushi and sashimi with fresh ingredients, and for those looking for a steakhouse, the Sage Room inside the Harvey's Lake Tahoe hotel is a must. Inside the charming lakeside The Lodge at Edgewood Tahoe, the contemporary designed lounge welcomes you for breakfast, lunch and dinner with international cuisine menu. On the mountain: California Lodge and Bar is the main restaurant on the mountain, with views of the slopes and a relaxed atmosphere for quick meals and après-ski. A favorite of locals for lunch on the mountain in the heat of the sun, the Sky Deck's specialty is grilled meats, hamburgers, veggie burgers and other sandwiches. Overlooking the skiers on the slopes, East Peak Lodge and Bar has a variety of lunch options such as pizzas, sandwiches, soups and salads and its attached bar. Tamarak, one of Heavenly's best-known restaurants, has a menu filled with a variety of fast foods: from pho (Vietnamese noodle soup) to burritos, from hot dogs to pizzas and its attached bar, 9150', is an après-ski bomb.
WHAT TO DO BEYOND THE SKIING
The Scenic Gondola runs for almost 4 km with stunning views of the lake and mountains. There are also UTV snowmobile rides, climbing wall and snow trails. Snowmobile tours in the Zephyr Cove region take you to unexplored mountain spots, always with incredible lake views. The city has shops, art galleries and craft breweries.
ACTIVITIES FOR THE KIDS
There is a day care facility for children, which can be combined with ski and snowboard lessons, and the tubing tracks, especially designed for children, have a length of 200 meters and are guaranteed fun. At the village there is a cinema and an ice skating rink.
NIGHT LIFE
In addition to seasonal parties and events, you can enjoy après-ski and nights out at 9150', at 2,800 meters above sea level, special beers at Stateline and lakeside spots like the Riva Grill. In the part of the city that is in the state of Nevada, the station has a dash of Las Vegas with resorts that have restaurants, clubs, concert halls and huge casinos.
TOP DESCENTS
There are descents for all levels of skiers, but beginners have a certain advantage: the green colored slopes are concentrated at the top, with the best views to Lake Tahoe.
HOW TO GET HERE
Reno-Tahoe International Airport: 60 mi (1h15)
Sacramento International Airport: 114 mi (2h15)
San Francisco International Airport: 200 mi (3h30)
Lodging Options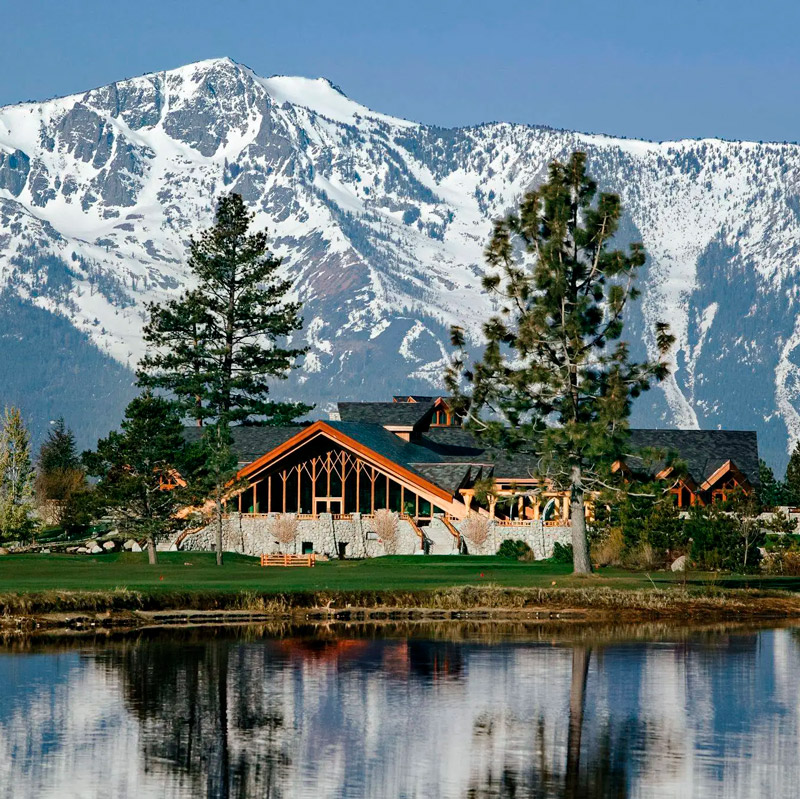 Edgewood Tahoe is inside a golf course and on the shores of beautiful Lake Tahoe. The hotel also offers transfers to the center of the city and to the slopes (only 3 min away).  All 154 rooms and suites are spacious and have a gas stove and balcony. The decoration…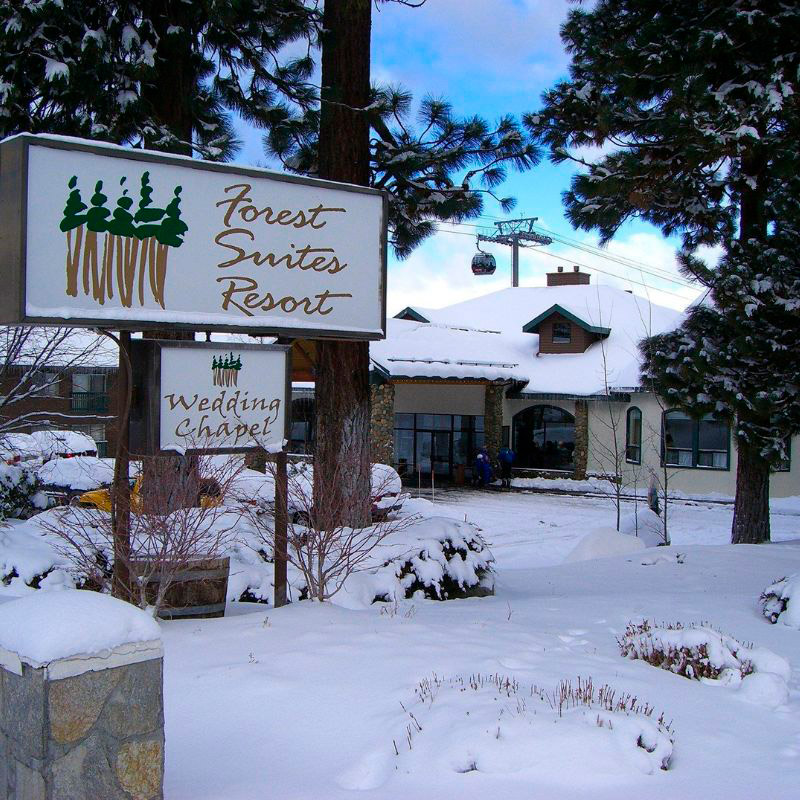 Located in the heart of South Lake Tahoe, two miles from Heavenly Lake Tahoe Ski Resort, the resort features an outdoor pool, jacuzzi, gym, massage services and free parking. In addition, movie nights and cheese and wine receptions are organized by the resort.
Other ski resorts