Crans Montana
Switzerland
A relaxed pace defines this ski resort. Rooted in the junction between the towns of Crans and Montana, in the Canton of Valais, in French Switzerland, and manages to produce the impossible even at the height of the winter season: a quiet mountain without queues!
Comprising 89% of slopes for beginners and intermediates, skiing here is characterized by slow descents, great for enjoying VIP views of some of the most emblematic peaks of the Alps, such as Mont Blanc and the Matterhorn. Along the way, skiers can stop at wooden cabins, which serve fondues, raclettes and French specialties. At the base of the mountain, Crans-Montana is an ode to the Swiss way of life, with streets lined with wooden chalets, small buildings and a low-profile vibe. The recently inaugurated establishments here are on a par with those you'd find at large resorts. The small central area concentrates luxury hotels, restaurants awarded stars by the Michelin and the Gault & Millau guides, and a street full of designer stores, the Rue du Prado.
To complete the scene, the resort also attracts cross-country skiing enthusiasts and snowboarders, who can access a snowpark covering more than one hundred thousand square meters, and also families, who take advantage of the complete infrastructure for children.
SEASON
Northern Hemisphere December to March
MONTAIN
Base - 4921 feet
Top - 9842 feet
SERVICES

Day Care For Little Ones

Gourmet Restaurant

Heliski

Ice Skating

Night Skiing

Shopping Area

Ski School

Snowpark

Snowshoes

Tubing
GASTRONOMY
In the village: The station has two Michelin-starred restaurants: Le MontBlanc, which emphasizes local products, and L'Ours*, which prepares regional dishes. On the mountain: There are options for all tastes, such as Pizzeria Molino, with pizza baked in a wood-fired oven, pasta and risotto; the Mosaic with grilled meats and fish; and also Le Thai which is Crans Montana's only Thai restaurant option.
WHAT TO DO BEYOND THE SKIING
To take a break from the cold, Crans-Montana has an indoor skating rink, bowling alley and the newest Alaïa Chalet, which combines a trampoline park with a skate park. If you want something more relaxing, some suggestions are the cinema, the casino and the excellent spa at the Guarda Golf Hotel. On sunny days, it's worth trying paintball in the middle of the snowy forest of Moubra or even venturing out on a paragliding flight.
ACTIVITIES FOR KIDS
During the winter, the Crans-Montana golf course transforms into Bibi Snow Island, home to the groundhog that is the season's mascot. There, the little ones have fun on snow tubing slopes, learn to ski on the magic carpets and are under the care of monitors who organize indoor and outdoor activities, such as snowman competitions.
SHOPPING
There are about 120 commercial establishments, ranging from sports to jewelry and decoration stores. Rue du Prado concentrates the main international brands, such as Hermès and Moncler. A tip is to stop by La Laiterie Le Terroir, on Rue Centrale, to buy a genuine gruyère or other locally produced cheese.
NIGHT LIFE
Given Crans-Montana's relaxed and family-friendly profile, the resort's nightlife is positively surprising. Après-ski is lively in mountain bars such as Après-Ski Signal, Cry d'Er Club d'Altitude and Zero Dix. In the village, good places to have a drink listening to DJs are La Petite Maison and Monki's Bar.
HOW TO GET HERE
Sion: Transfer 40 Min
Geneva: Transfer 2 Hrs
Bern: Transfer 2:10 Hr
MAP
Lodging Options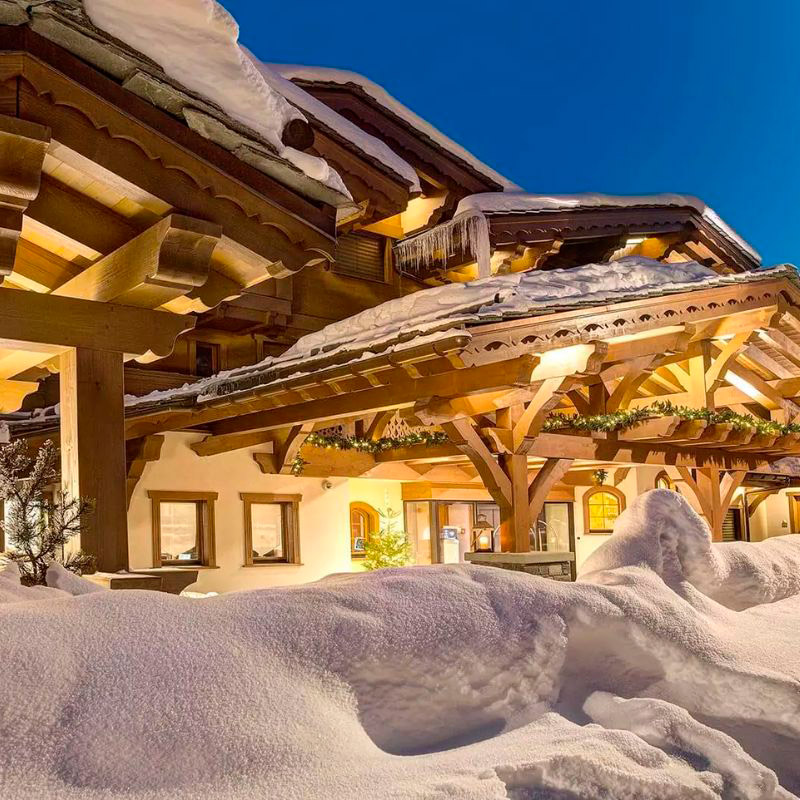 A propriedade, localizada no coração de Crans, fica a apenas cinco minutos da vila e da base da montanha. São 25 quartos com decoração clássica, comodidades Bulgari e vistas deslumbrantes. Os dois restaurantes gourmet servem pratos deliciosos e o spa é uma delícia por si só.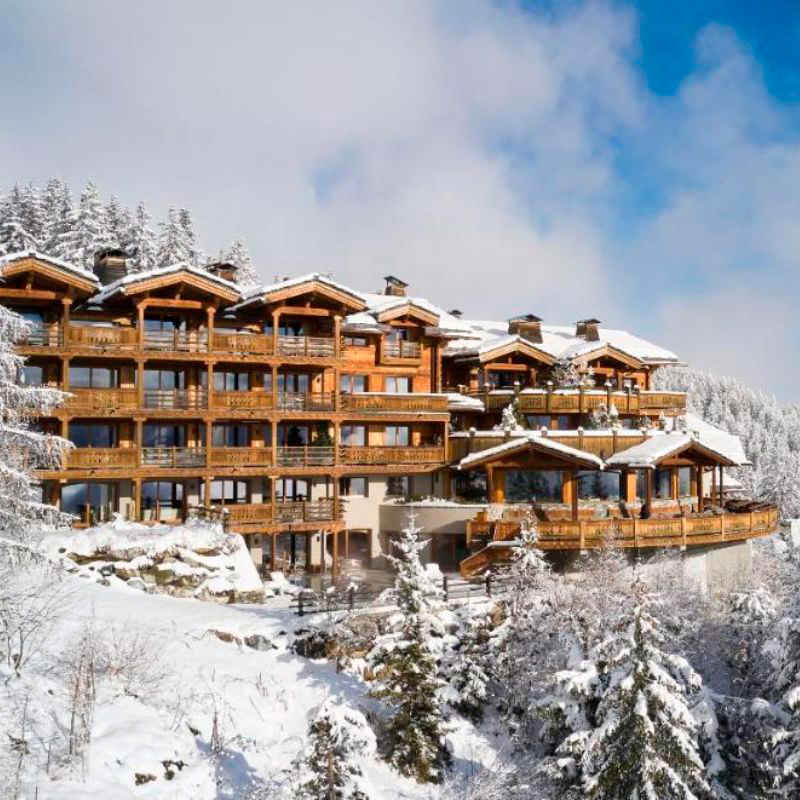 Le Crans is a boutique hotel featuring 15 rooms. The rustic architecture and classic five-star service include comfortable suites with a fireplace, hot tub, and plasma TVs installed in the baths. There's a spa and a Michelin-starred restaurant. The best part: it's only a few feet away from the lifts…
Other ski resorts