Méribel
France
Discreet and sophisticated, Méribel is part of the largest skiable domain in the world, the Trois Vallées.
SEASON
Northern Hemisphere November to April
MONTAIN
Base - 5249,34 feet
Top - 10662,73 feet
SERVICES

Night Skiing

Restaurant

Ski In / Ski Out

Ski School

Village
GASTRONOMY
In the village: One of the greatest gastronomic exponents of the season, it is located inside the Le Grand Cœur & Spa hotel, which carries the French luxury label Relais & Châteaux. Chef Marc Dach's menu values ​​traditions from the Savoy region with contemporary techniques in dishes such as pork confit with truffle sauce and conchiglione pasta. In addition, Le Cèpe Restaurant serves traditional food and Tsaretta Spice is an Indian restaurant with a unique proposal in the French Alps. On the mountain: With a fusion between regional traditions and modern techniques, Le Blanchot's menu features dishes such as cannelloni with duck magret rolled in caviar. It is also worth checking out Clos Bernad, with meat cooked in a wood-fired oven, and La Brizolée, with fondue, raclette and sausage boards produced there.
WHAT TO DO BEYOND THE SKIING
Snowmobile or carriage rides, snowshoe hikes through the mountains, paragliding flights and even Snake Gliss (a different version of tobogganing in the snow) are among the attractions of the station. Built for the 1992 Winter Olympics, the sports center has climbing walls, an indoor pool with a waterslide, a bowling alley, a gym and an ice-skating rink.
ACTIVITIES FOR KIDS
Méribel is especially attractive for families, with a ski school for children in the Oxygène "snow garden", a creative playground in Yéti Park, as well as sledding tracks, pony rides and trails with "snowshoes". At Parc Olympique there is a heated swimming pool with a waterslide and an ice skating rink.
SHOPPING
The best and most complete sports store is Sport Boutique, a multi-brand store with names like Bogner, Moncler and Northface. Eskale, on the ground floor of the Le Kaila hotel, has sophisticated ski items from brands such as Lacroix and Castelbajac. There are also decoration stores like Scandi.
NIGHT LIFE
Après-ski is lively at the famous La Folie Douce complex, with DJs and acrobats, or at Le Rond Point, next to the slopes. In the city, there is the Jack Bar, with live music every day, and the Doron pub, which hosts themed parties
HOW TO GET HERE
Aeroporto Chambery: 95km – 1h30
MAP
Lodging Options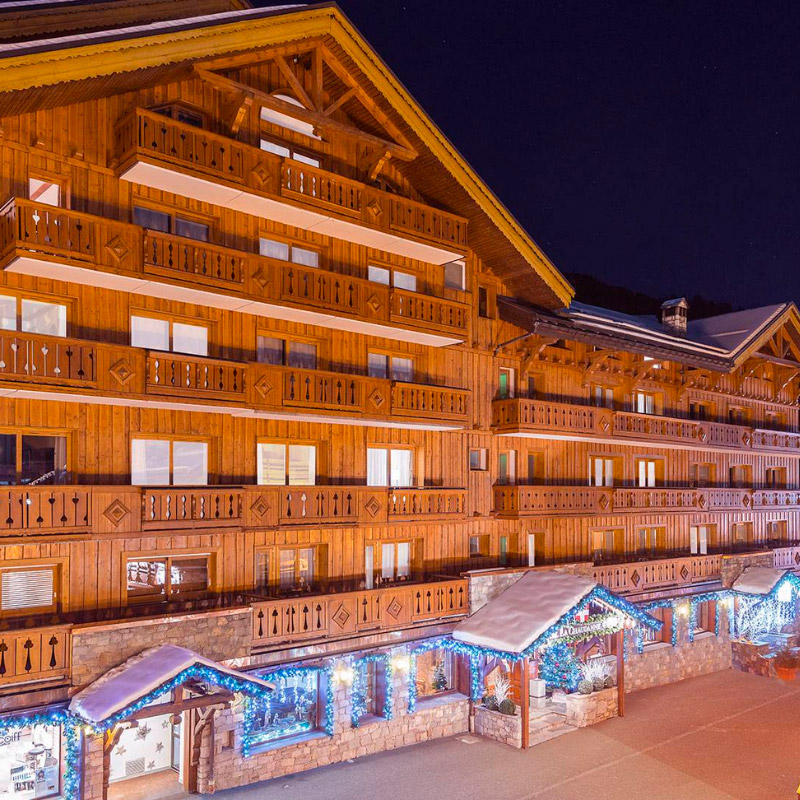 The Hotel La Chaudanne is located in Meribel and is just 164 feet from the slopes. The rooms are decorated based on a mountain chalet style. Guests can also enjoy a covered pool, spa with a hammam, and concierge.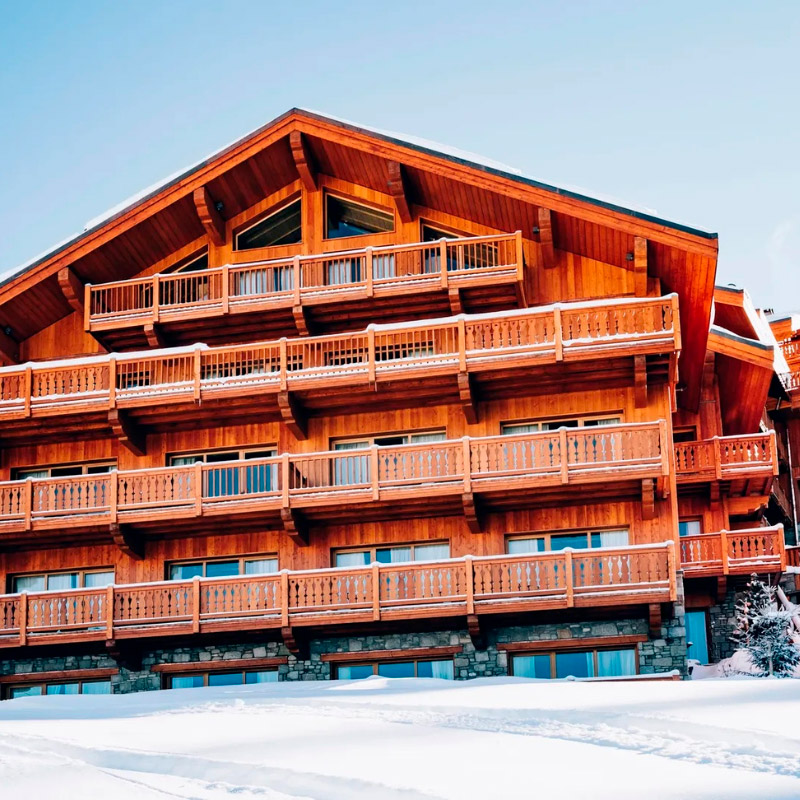 Projetado para se integrar às belas paisagens de Méribel, o @Le Coucou oferece acesso ski-in/ski-out e serviços personalizados, como Ski Room, onde os hóspedes já vêm equipados com tudo o que precisam para aproveitar a neve. As condições são assinadas pelo designer de interiores Pierre Yovanovitch, na gastronomia, destaque para…
Other ski resorts