San Martín de Los Andes
Argentina
Named Argentina's best winter resort, Chapelco attracts skiers for its modern infrastructure, which includes not only an automated ski pass with chips and wireless internet access throughout the season, but also 28 lanes and a wide off-track ski area. Located near the border with Chile, the ski resort of Chapelco is surrounded by the lush landscape of the Argentinean Patagonia, Lake Lanin, and Andes Mountains, a unique topography indeed. The alpine city of San Martín de los Andes, at the base of the mountain, is home to wood and stone chalets, cafes, and narrow alleys lined with restaurants and bars serving regional cuisine.
SEASON
Southern Hemisphere July to November
MONTAIN
Base - 4,100 feet
Top - 6,496 feet
RESTAURANTS
The restaurants in the Chapelco ski village, El Regional, and Ku de Los Andes, serves the best of Patagonian cuisine in cozy, rural settings. Cala Pizzeria is a good option for an informal meal. Other great options are Rio Hermoso Hotel and Loi Suites, which offer regional dishes and renowned Argentine wines.
THINGS TO DO
Go on snowshoe walks, or dog-sledding, snowmobiles, at the Parque Nacional Lanín. If you're feeling adventurous, try a snowkite session, only available during high ski season in Chapelco.
FOR KIDS
The Chapelco ski hub offers two areas where kids can practice skiing and snowboarding, along with the Guardería, where kids can play supervised by trained ski professionals.
SHOPPING
Make a pit stop at the famous Abuela Goye artisanal chocolate store, founded by Swiss immigrants, to recharge after a day on the Chapelco ski slopes.
NIGHT LIFE
Nightlife here tends to be on the quieter side, but spots such as El Regional Cerveceria and Dublin South Pub are cozy and make for a good time for those who enjoy a great beer and conversation.
EQUIPMENT RENTALS
There are multiple store options at the base of the mountain, where you can dry off your boots and store them with your skis. There's also a spot where you can get your equipment fixed and adjusted.
SKI SCHOOL
Three to five-year-olds can take their first steps in snow with specialized instructors at the Jardín de Nieve. Children between the ages of six and twelve can join the Junior Academy, where they develop skills and participate in a competition (at which they'll receive medals and certificates!) at the end of their stay. Adults can take individual or group classes that are offered for all levels of skiers.
HOW TO GET HERE
Chapelco Airport: 18 miles
MAP
Lodging Options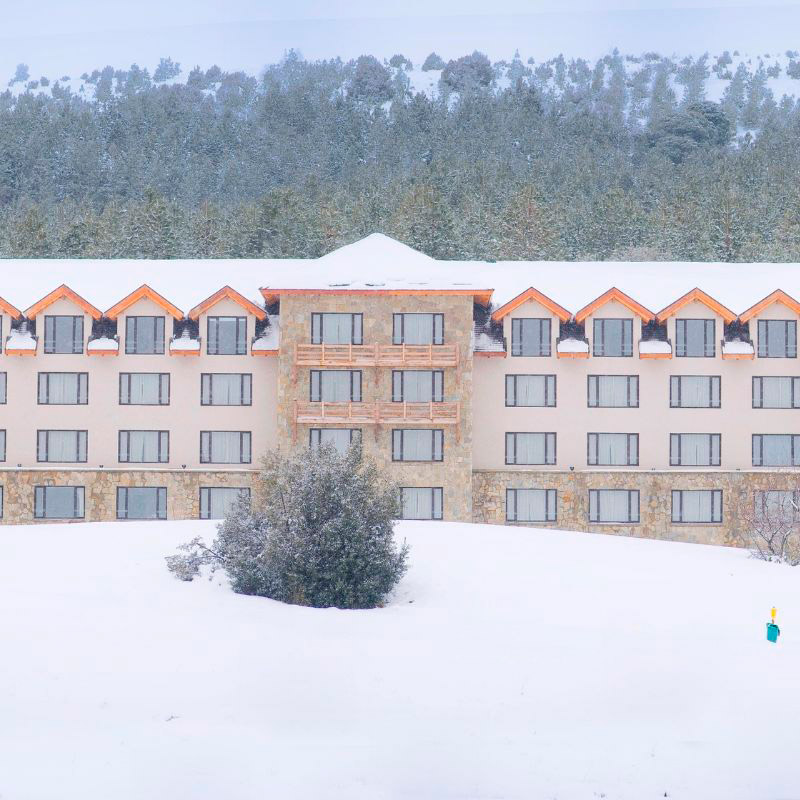 Magnificent  hotel  that shares  an area of 226 hectares with Chapelco Golf & Resort . This privileged  emplacement in the natural scenery of the Andes mountains in argentine Patagonia  is located at 7kms from the airport and 17kms from San Martin de los Andes city. All 85 rooms with exceptional…
Other ski resorts