Madonna di Campiglio
Italy
Explore four resorts in two valleys by ski. An expansive area, it was also voted the best skiing in the Italian Alps the last two seasons.
Madonna di Campiglio is a quaint town, close to the Adamello and Presanella glaciers, amidst the beautiful Dolomites of Brenta mountain range. The village, known for its exclusive ski resort, attracts tourists and skiers of all levels for its picturesque landscapes and sporting tradition. Tourism to the region began in 1875, followed by the ski resort in 1948. Its 50,000 square meter ski area, various ski lifts, and more than 90 kilometers of ski runs make for a unique winter season at one of Europe's hottest ski resorts. Campiglio also features 26 restaurants, including a three-star Michelin restaurant, plus another eight listed in the Guide Michelin.
The remarkable Refugio, a mountain hut with a lovely ambiance, traditional food and unique views, is not to be missed. Enjoy delicious local cured meats and cheeses, as well as traditional dishes such strangolapreti (green spinach gnocchi).
SEASON
Northern Hemisphere December to April
MONTAIN
Base - 5085 feet
Top - 8464 feet
SERVICES

Day Care For Little Ones

Dogsled

Historic Museum

Ice Skating

Movie Theater

Night Skiing

Paragliding

Snowpark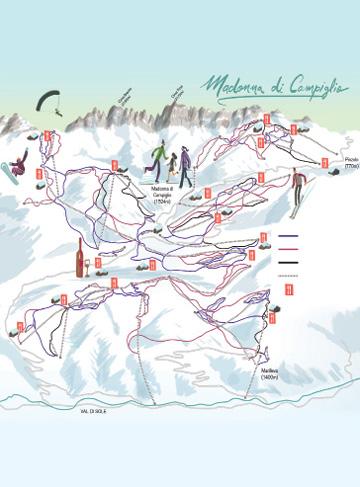 RESTAURANTS
Dolomieu, located in the DV Chalet Hotel, recently earned a prestigious Michelin star; it serves contemporary cuisine based on local flavors. Artinisi is a delicious option for local dishes in a cozy atmosphere.
THINGS TO DO
There are many ways to enjoy the Brenta Dolomites mountains: heliski, cross country skiing, off track skiing, and snowshoe trails.
FOR KIDS
La Baita del Bimbo offers monitored activities, ski clinics, and games.
SHOPPING
The village is home to wine and chocolate shops, in addition to sporting good stores.
NIGHT LIFE
Stube del dom, at Chalet del Sogno, is wonderful option for a laidback après-ski. Have a go on the dancefloor or try delicious wine and cheese at tastings at Ober 1.
HOW TO GET HERE
Verona: Transfer 2 Hr
Milan: Transfer 2 Hr 30 Min
Innsbruck: Transfer 2 Hr 45 Min
MAP
Lodging Options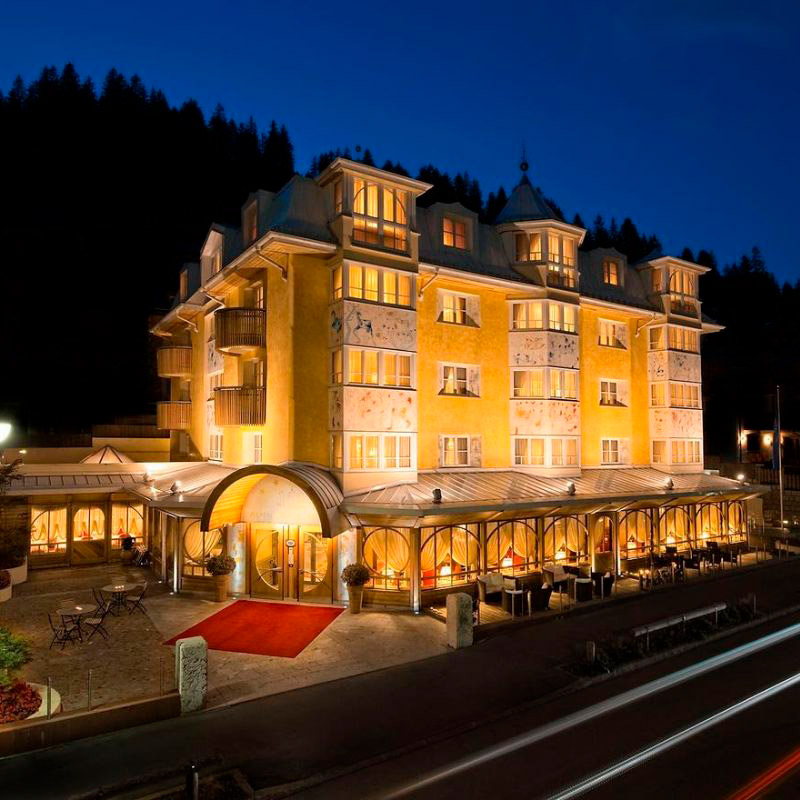 The Alpen Suite Hotel is located about 1,148 feet from the Cinque Laghi lift and about 1,312 feet from Piazza Righi in the city's center. The suites are large and offer a seating area. The hotel has a spa with an indoor pool, wellness center with a Jacuzzi, saunas, plus…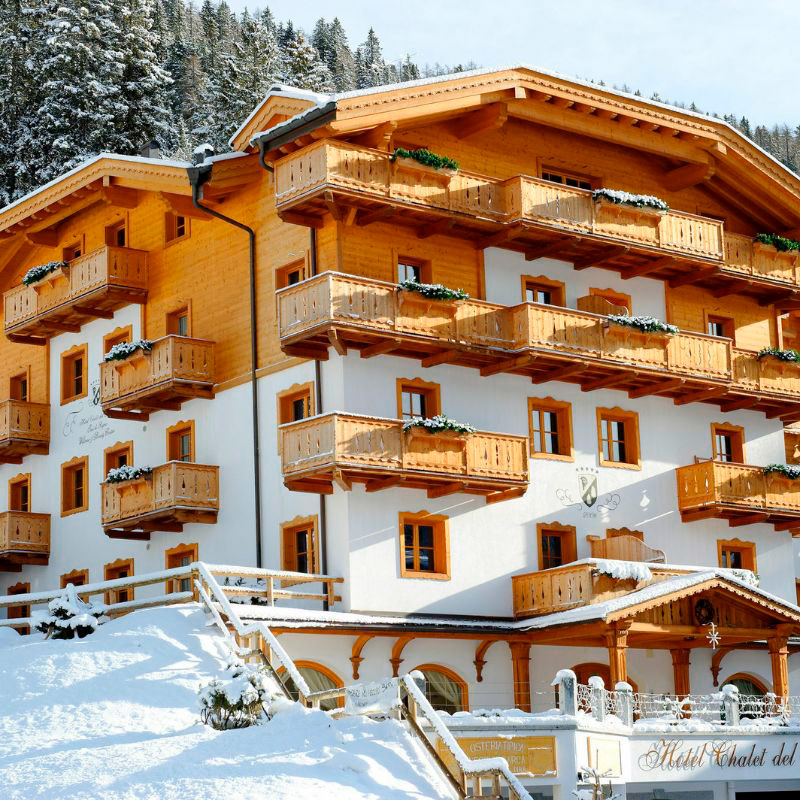 Chalet del Sogno combines comfort and sustainability, using bio-architecture, paying attention to every detail and its effects on nature. The hotel uses geothermal energy for heat, and its wooden installations are eco-friendly. The service is impeccable, offering snowshoes, trekking shoes, and even bikes for its guests after a day on…
Other ski resorts